MODERNE BUILDING AMENITIES
EXTRAORDINARY SPACES THAT WILL MAKE THE MODERNE MORE THAN HOME
The Moderne boasts an abundance of amenity space, with a bright and vibrant design that inspires a sense of community and play. Distinct spaces spark conversation and comfort with their interplay of soft fabrics, natural materials, and layered details. The games room, wine-tasting bar, outdoor terrace, and lounging area cater to every need. Discover a little neighbourhood nestled within the building.
---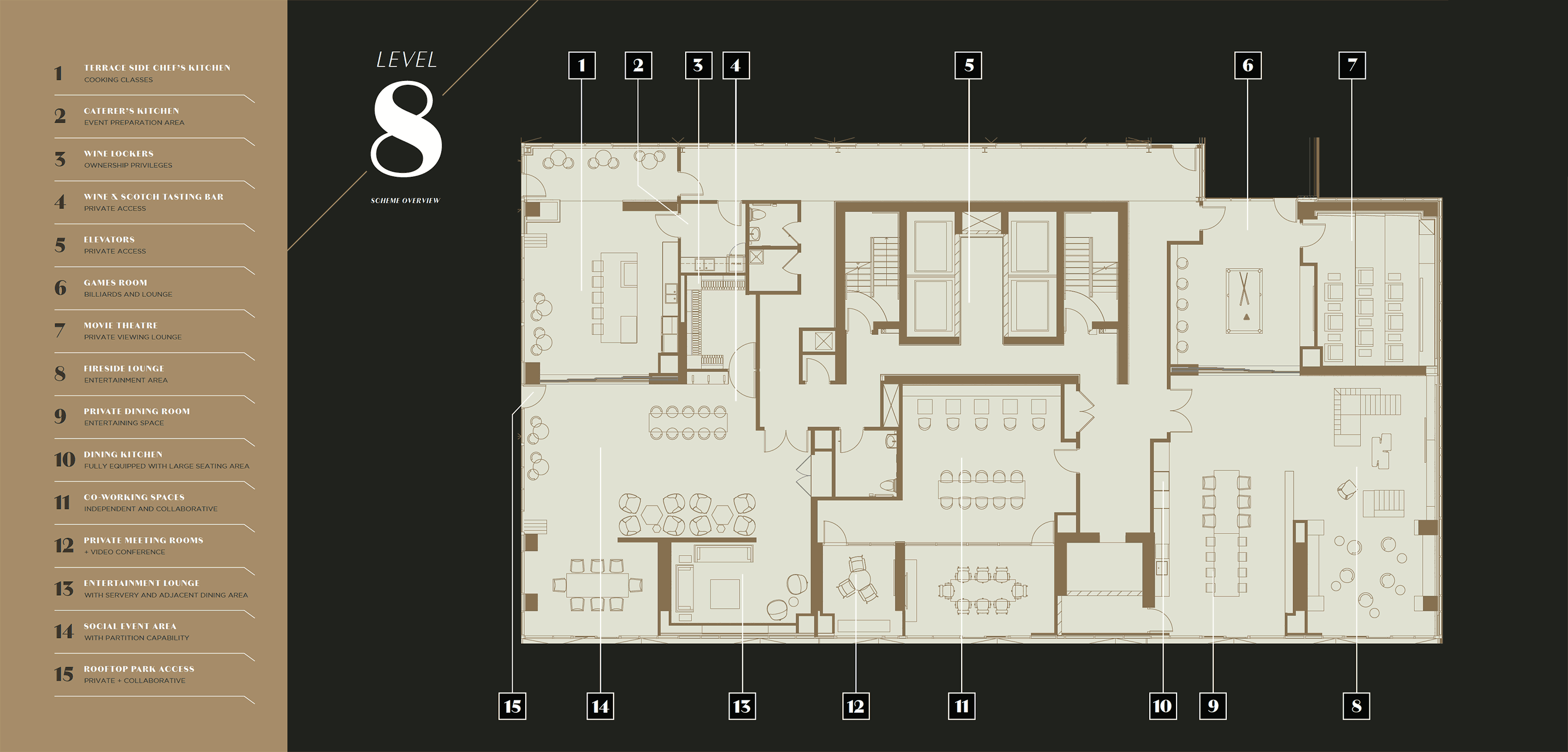 BUILDING AMENITIES
ENTERTAINING SPACES
Crowning the 8th level, the entire floor is dedicated to lifestyle amenities wrapped in floor to ceiling windows that reveal a vibrantly landscaped rooftop park with an outdoor entertainment and cabana experience promoting social unity. Combined for over 20,000 square-feet, it is one of the most comprehensive private amenity offerings in Hamilton The social club features a billiards bar & lounge, wine & scotch tasting room, private bottle storage lockers, entertainment & fireside lounges, flexible dining areas and co-working spaces dedicated to those who work remote or require private meeting rooms. More than just a social club, this amenity space is an all-encompassing experience designed to enhance your lifestyle.
---
ROOFTOP PARK
ENLIGHTENED GATHERINGS
Grill with the stars. The dining terrace features a built-in open-sky pantry and three grill stations. Covered outdoor spaces provide multi-seasonal opportunities for outdoor entertaining.
---
ROOFTOP TERRACE PARK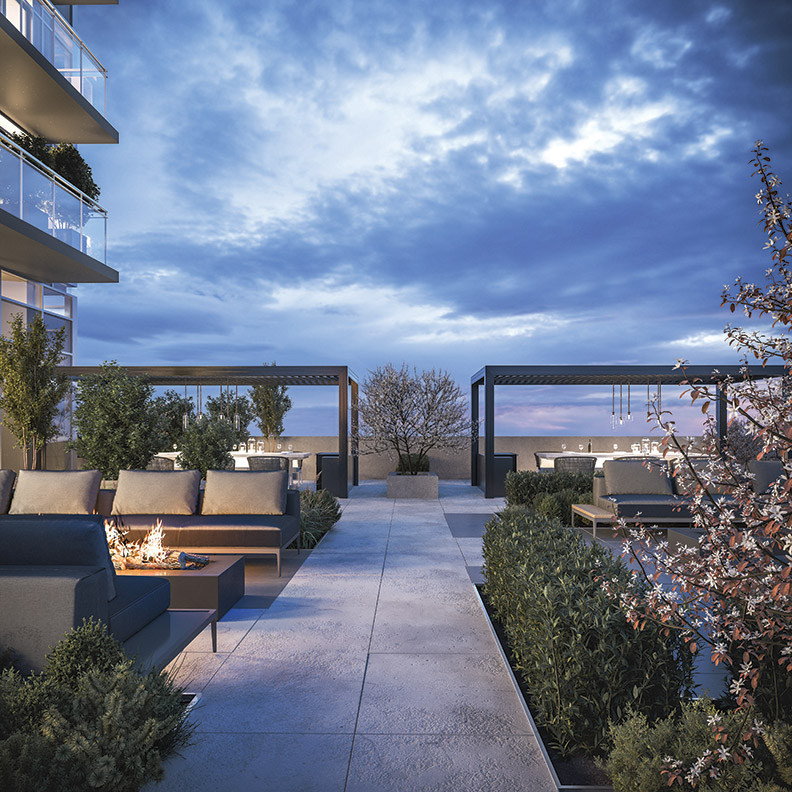 8TH FLOOR TERRACE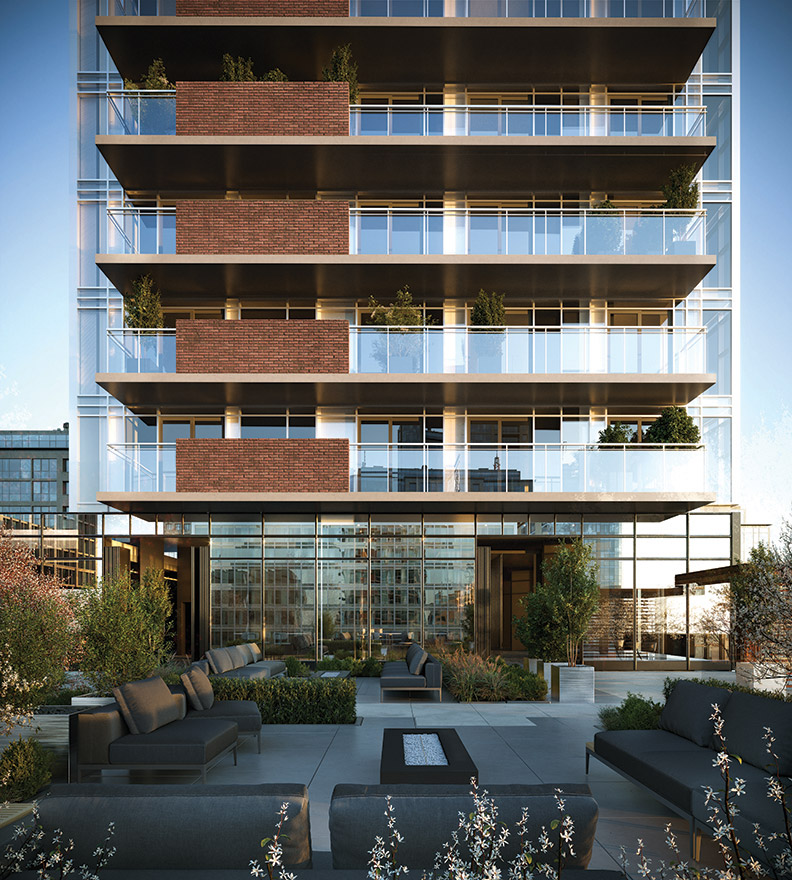 8th FLOOR TERRACE
BREATHTAKING VIEWS EVERY DAY
Pull up a chair to the oversized outdoor hearth and enjoy those crisp nights while admiring lush greenery and dramatic skyline views.
---
CHEF'S TABLE LOUNGE & KITCHEN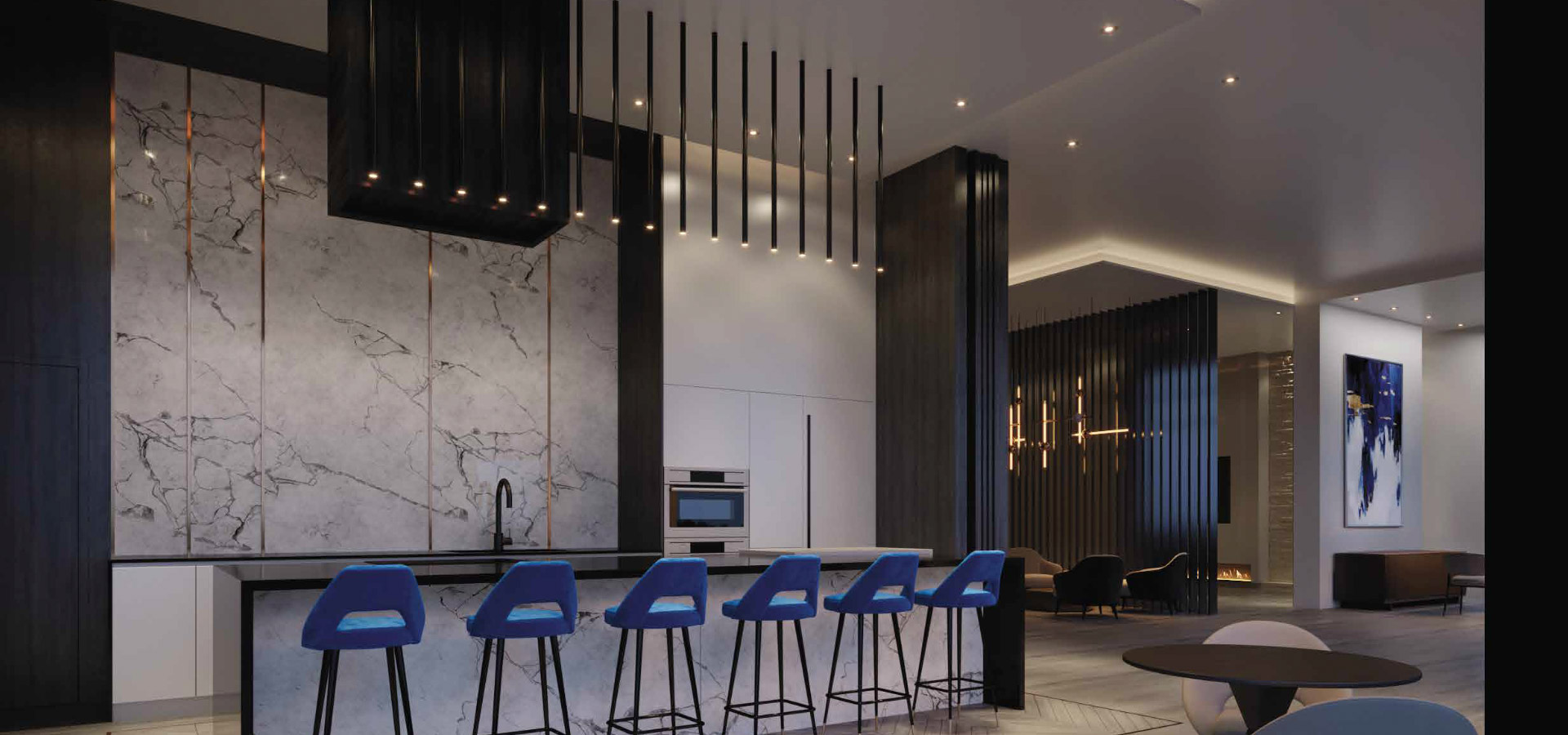 CHEF'S TABLE
MAKE YOUR RESERVATION
The chef's table lounge is quite glamorous in nature. Enjoy a fully equipped kitchen space that residents can reserve to entertain or even join in on a cooking class. Enclosed by floor-to-ceiling wrap-around windows, soothing colours and textures, rich layers of porcelain and inlay brass, combined with masterfully designed furnishings, this space is the ultimate for entertaining. The open kitchen and flexible dining areas are ideal for hosting private gatherings, especially with the seamless outdoor access to the private rooftop park.
---
WINE BAR
WINE ROOM & BAR LOUNGE
MODERNE VINTAGE
Throw the most in-demand dinner parties by starting off with a tasting in the wine room followed by a private dinner at the chef's table. The custom cooking island is reserved for residents who are looking to entertain with the most rewarding private culinary experiences.
---