LIVE AT THE TOP OF THE WORLD_
A modern architectural landmark that soars 36 stories above and beyond. This elegant building will stand as the tallest condominium tower of unequivocal glamour and sophistication, in downtown Hamilton.
---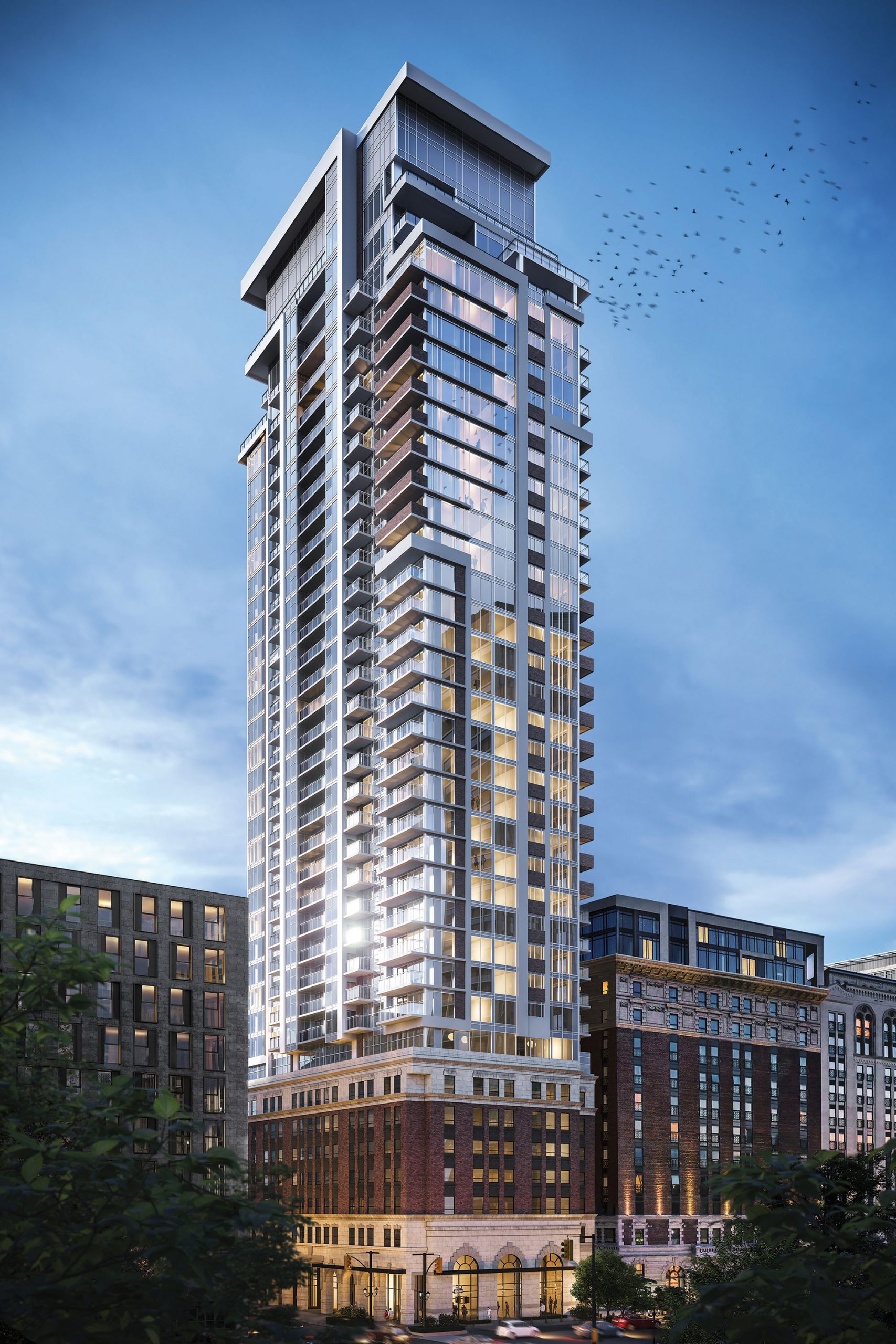 The Entrance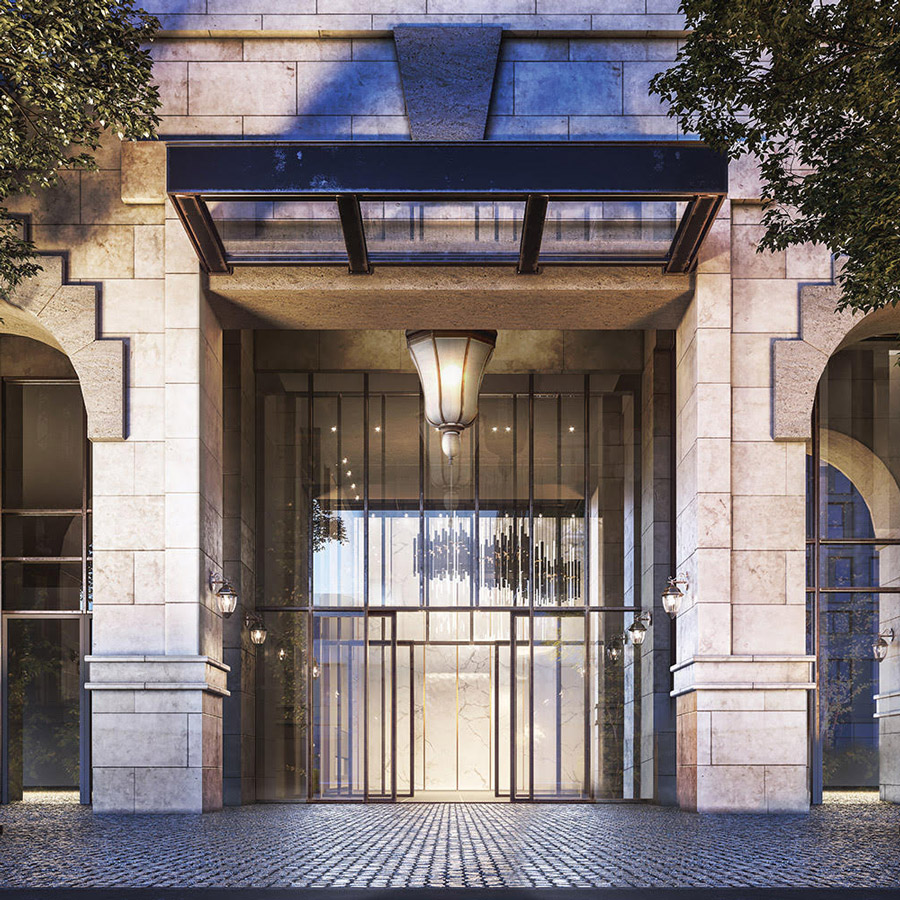 THE ENTRANCE
AN ELEGANT ARRIVAL
Upon entering the lobby, you will encounter an elevated sensibility of exquisite proportions and materials that are richly textured, and beautifully illuminated. Porcelain and bronze inlay walls evoke the classic aesthetic of a bygone era with an undeniably modern feel. Discover places to gather before ascending to your distinctive condo residence or exclusive social club.
---
PORTE-COCHÈRE
WELCOME TO YOUR NEW HOME
The opulent two-storey lobby will feature a concierge who welcomes residents and guests, inviting them into their home. Here, delightful contemporary design flirts with artful accents.
---